RESOURCES
Experience Shapes Our Brains
How your child's brain develops each and every day is being shaped by the environment and experiences you provide. The world your child lives in actually affects how their  brain grows. Your child needs lots of new, positive experiences in a safe, stable home environment to build a healthy brain. Healthy relationships are the most important experience your child can have.
VISIT WEBSITE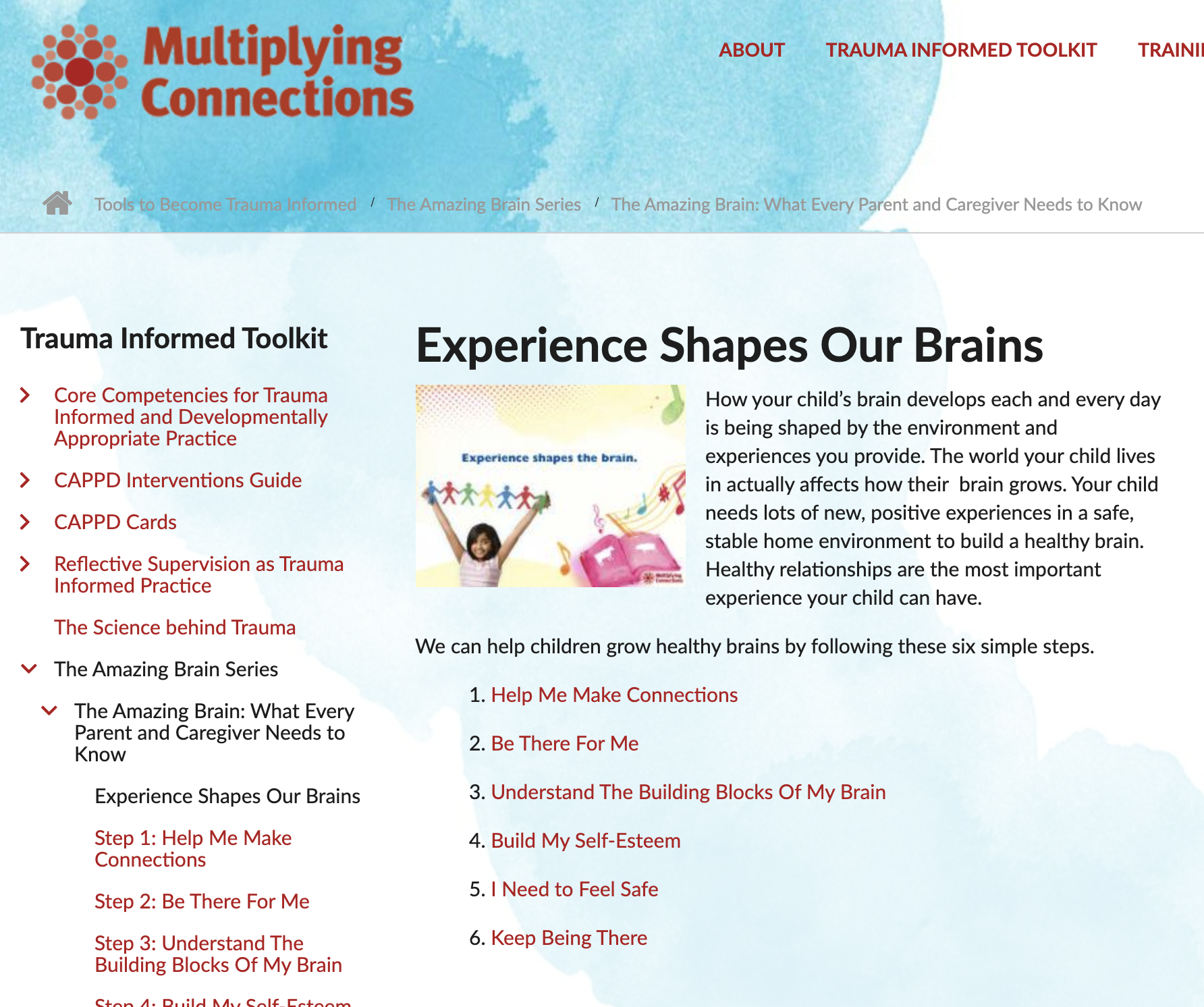 Get Involved
Sign up for our newsletter
Follow us on social media
Join one of our four action teams or the full coalition
Join now
Be a champion for trauma informed care and systems in your own community!