RESOURCES
Organizational Self-Assessment: Adoption of Trauma-Informed Care Practice
The Organizational Self-Assessment is designed for organizations interested in improving their policies, procedures, practices, and social and physical environment to reflect the core principles and values of a trauma-informed care organization. It is designed primarily as a performance improvement resource to increase an organization's awareness of the key components of a trauma-informed care organization and to engage in a self-reflective process.
Trauma-Informed Organizational Self-Assessment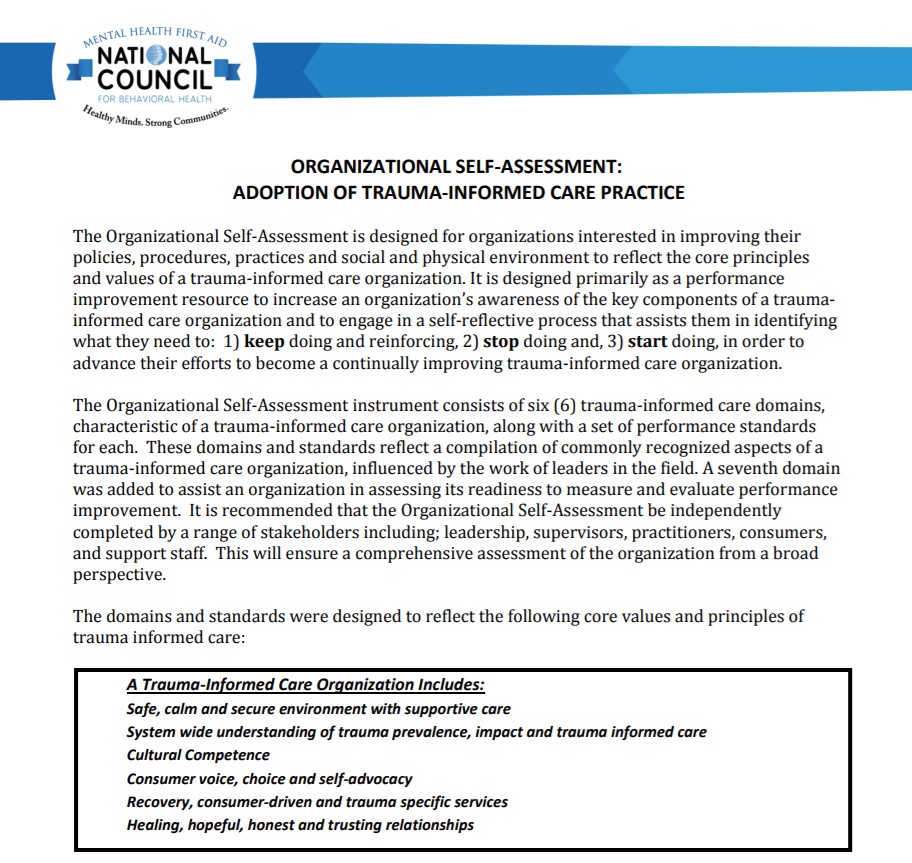 Get Involved
Sign up for our newsletter
Follow us on social media
Join one of our four action teams or the full coalition
Join now
Be a champion for trauma informed care and systems in your own community!