In early December, the United Way of the Greater Lehigh Valley, Resilient Lehigh Valley and Pinebrook Family Answers joined together to offer a series of virtual office hours with trained school-based behavioral health clinicians where local educators have a safe and confidential place to share their concerns about frustrating or challenging student behavior they see in the classroom and receive guidance on how to respond to the behavior and support the child's emotional needs through trauma-informed classroom practices. We are offering unique sessions for each age group, early childhood educators, elementary level educators and secondary level educators. Our next series is in February (links to register below).
Pre-COVID, we already knew that our youth were struggling with social-emotional and mental health challenges, with 2 in 5 Lehigh Valley teens reporting feeling depressed in the past year (PAYS 2019 data).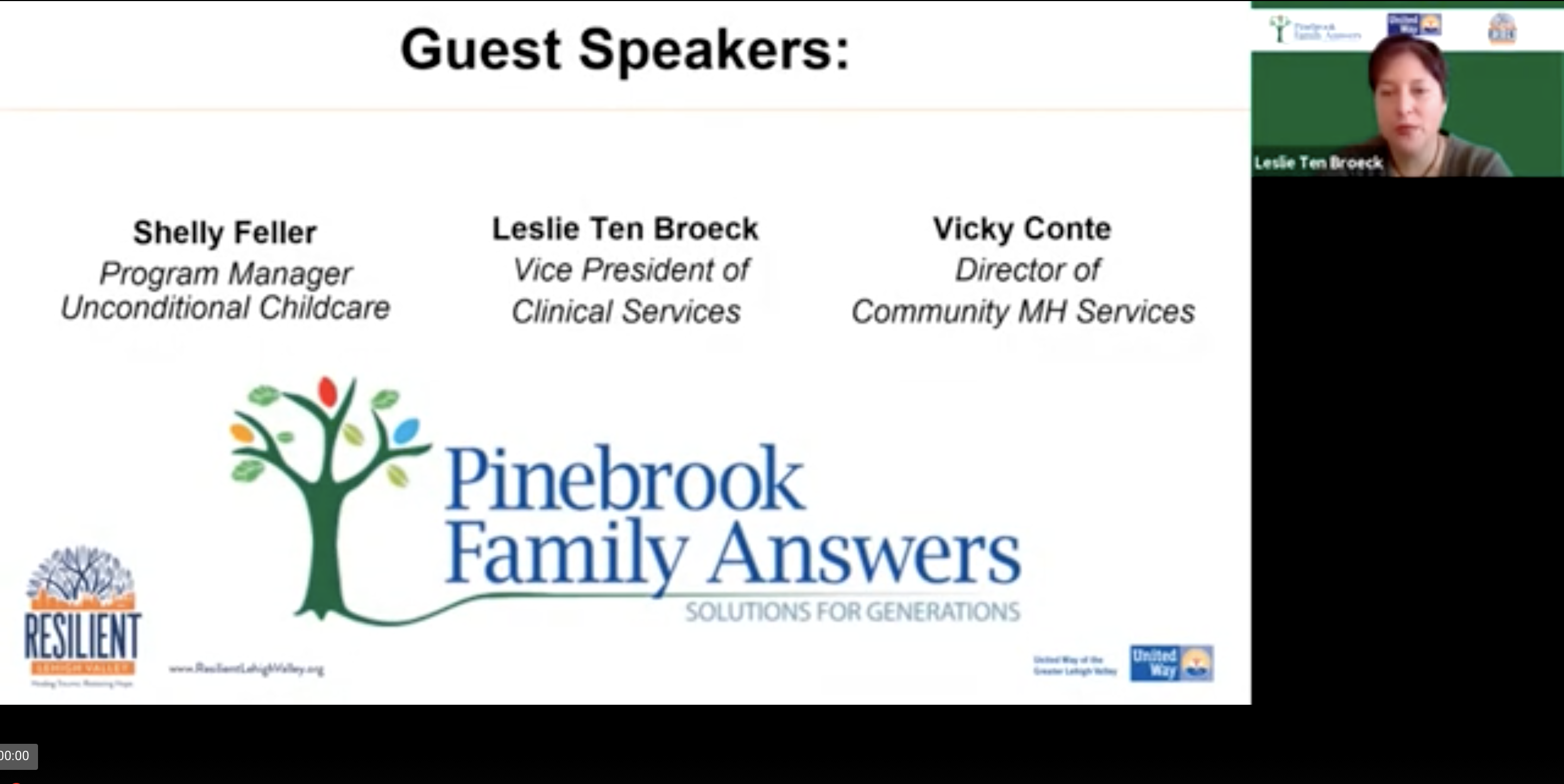 While we are not yet able to quantify the impact of COVID on youth mental and emotional wellbeing – due to abrupt school closures, social isolation, online-only or hybrid learning environments and loss of connection to caring teachers and coaches, increased family stress and anxiety with jobs, food, housing, etc. – we know it is negatively impacting everyone's mental and emotional wellbeing, including our children and teens.
Below are the new or increased changes in student behavior that our educators are seeing since Covid. As educators shared their concerns and asked questions, Pinebrook counselors provided trauma-informed advice and strategies to help understand the emotional need behind the child's behavior and offer effective strategies to reduce or prevent the disruptive or challenging behavior. The Office Hour opportunity confirmed that pandemic related issues are not going away anytime soon and may remain an ongoing struggle for many.
Top Behavioral Concerns With Children in Early Childhood Education Centers & Homes:

Children with more anger or aggression than normal

Exhausted or tired students who are struggling to focus

Heightened anxiety and depression

Top Behavioral Concerns with Children in Elementary Schools:

Increased disruptive and attention-seeking behavior

Lack of emotional regulation skills and increased anxiety 

Lack of focus and motivation and increased frustrations from challenges with technology 

Increased absenteeism and basic needs concerns with families

Behavioral concerns and/or poor academic performance in students who previously demonstrated no concerns pre-Covid

Top Behavioral Concerns With Teens in Middle and High Schools:

Lack of motivation and worsened academic performance

Challenges with online learning and working from home – access to food, distractions making it harder to do the work, not having their video on

Increased anxiety and fear  

Increased absenteeism and basic needs concerns with families

Behavioral concerns and/or poor academic performance in students who previously demonstrated no concerns pre-Covid
A common strategy provided to all educators regardless of student age revolves around validating a student's feelings. As both parties are dealing with increased anxiety and stress, educators acknowledging that they share similar feelings can help students feel not so alone. Additionally, this strategy also helps to normalize students' feelings. As Pinebrook Family Answers counselor, Leslie Ten Broeck reminds participants, "Anxiety is a normal feeling to an abnormal situation."
The Pinebrook Family Answers team also encouraged incorporating social-emotional learning – particularly emotional regulation strategies – into daily classroom routines, which can be done in person or virtually. And to think about adding in fun and movement into daily routines through brain breaks, especially during transition times between classes or subjects – where students can frequent opportunities to step away from their desk or computer, move their bodies and shake out pent up energy and stress in their bodies. For educator specific resources click here and check out this webinar on self-care here.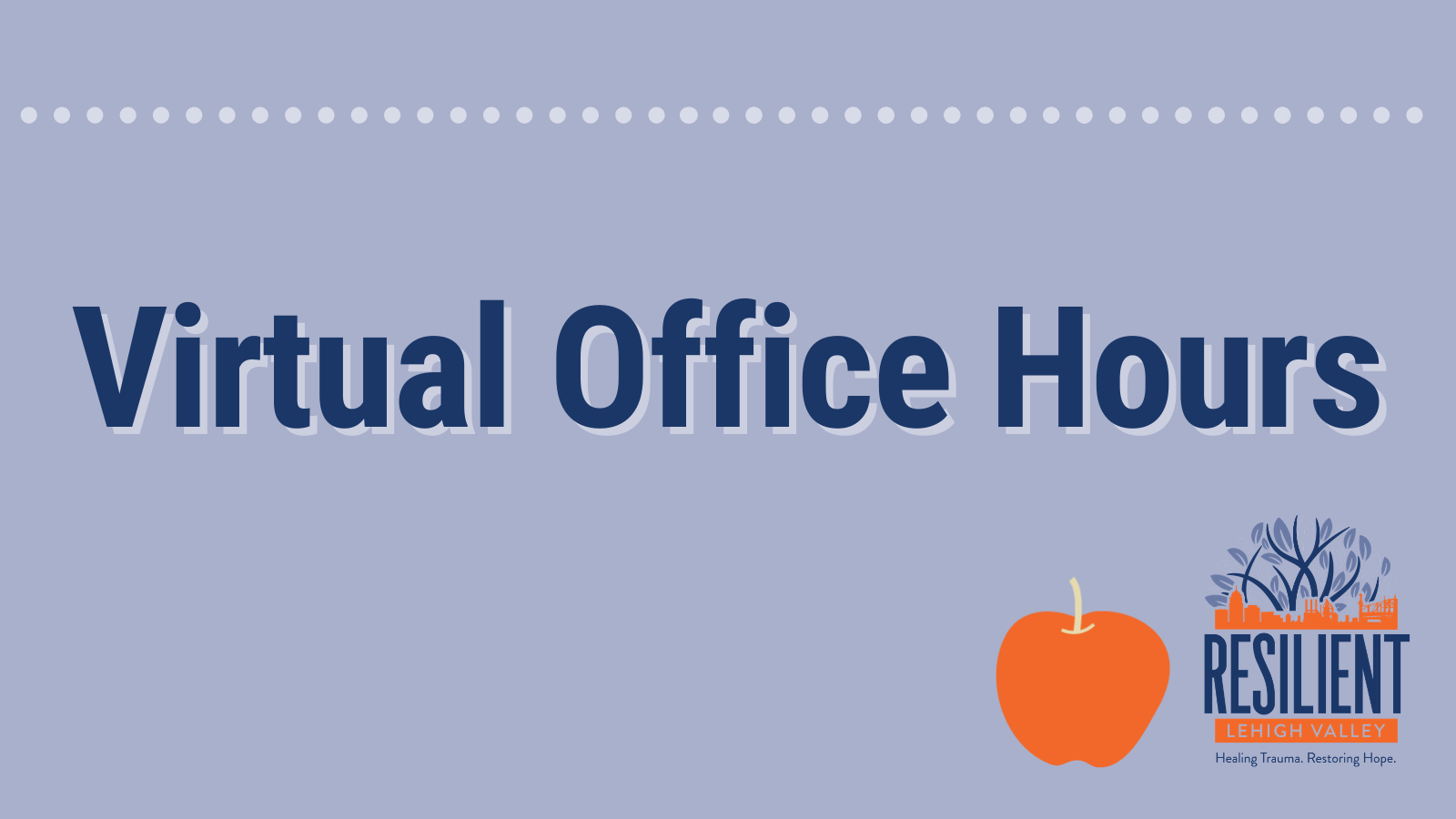 Across all age levels, educators expressed concern around staff burnout. Staff shortages due to COVID-19 exposures often leads to increased workloads and higher stress and anxiety for the remaining school staff. In response to the added stress of navigating new digital platforms, teaching virtually for the first time, an increase in challenging student behavior and higher rates of student absenteeism, Pinebrook staff suggested a daily routine of self-care for educators to help combat burnout. As little as 15 minutes a day dedicated to mindfulness activities, exercise or social connection – like listening to a favorite band, facetiming a friend while you drink your morning coffee, going for a walk outside with a neighbor – can have a significant impact on our emotional and mental wellness. While it is by no means an all-encompassing solution, it is a valuable tool for educators to have in their trauma-informed toolkits.
Join us for the next installment of Virtual Office Hours dates and times:
Previous sessions have been recorded and are available to view in full at https://resilientlehighvalley.org/resources/?category=office-hours