RESOURCES
Webinar: Self Care in Times of Stress, Uncertainty and Change
Self Care in Times of Stress, Uncertainty and Change
Virtual training, presented by the Pratyush Sinha Foundation and Youth Advocate Programs, Inc. teaches strategies on how to better take care of yourself so you can continue meeting the needs of others. Practicing self-care does not mean you are choosing yourself over a loved one. It means that you are being mindful of your own needs, so you are better able to support the people you care about.
Watch Webinar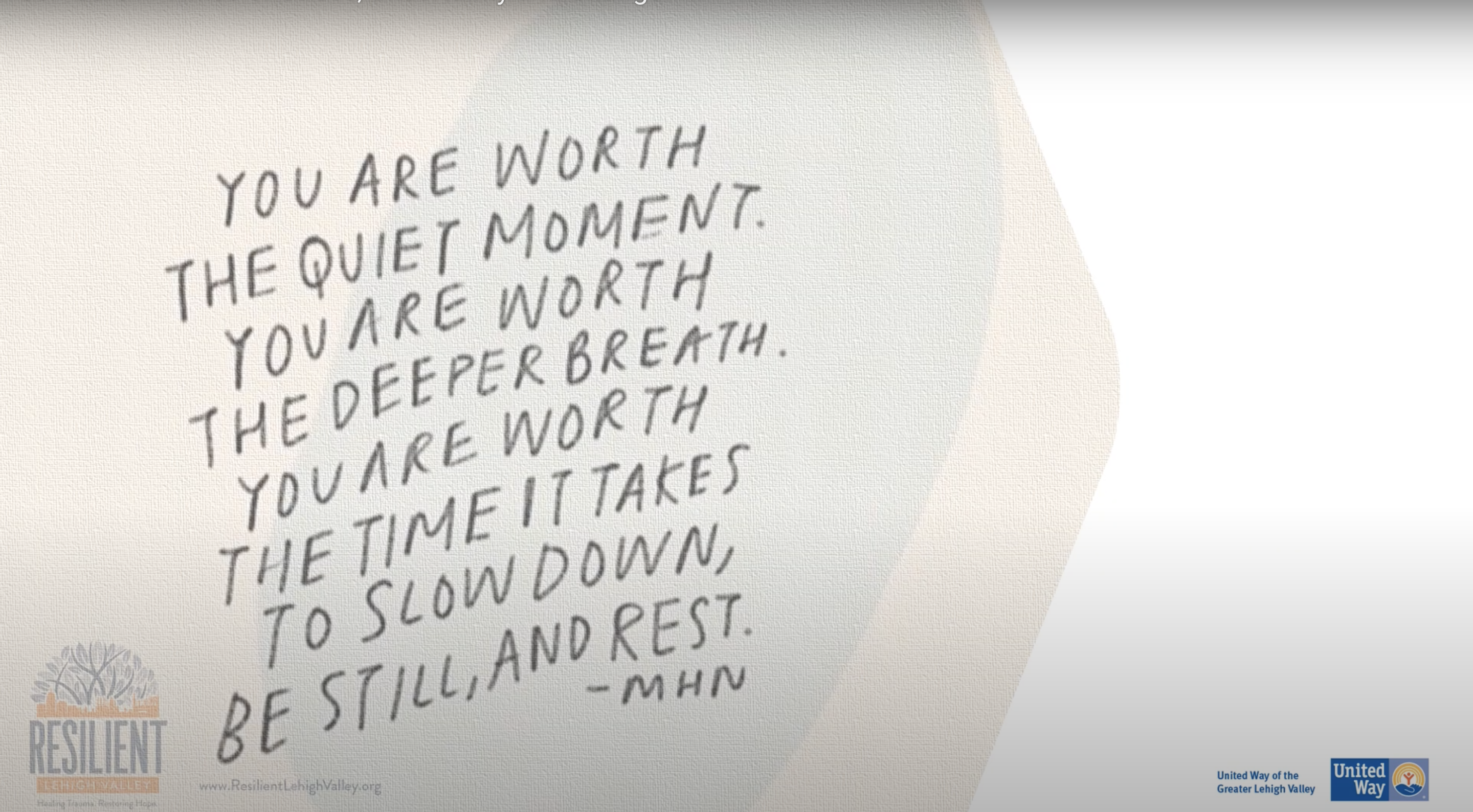 Get Involved
Sign up for our newsletter
Follow us on social media
Join one of our four action teams or the full coalition
Join now
Be a champion for trauma informed care and systems in your own community!