Eighteen months ago, sudden school closures left students throughout the Lehigh Valley struggling with previously unimaginable challenges. Covid-19 stole their classrooms, in-person relationships with teachers, and crucial social skill learning time with their peers, leaving an unprecedented traumatic experience in its wake. 
Additionally, more than 140,000 children in the U.S. lost a primary or secondary caregiver in a pandemic-associated death, further traumatizing many.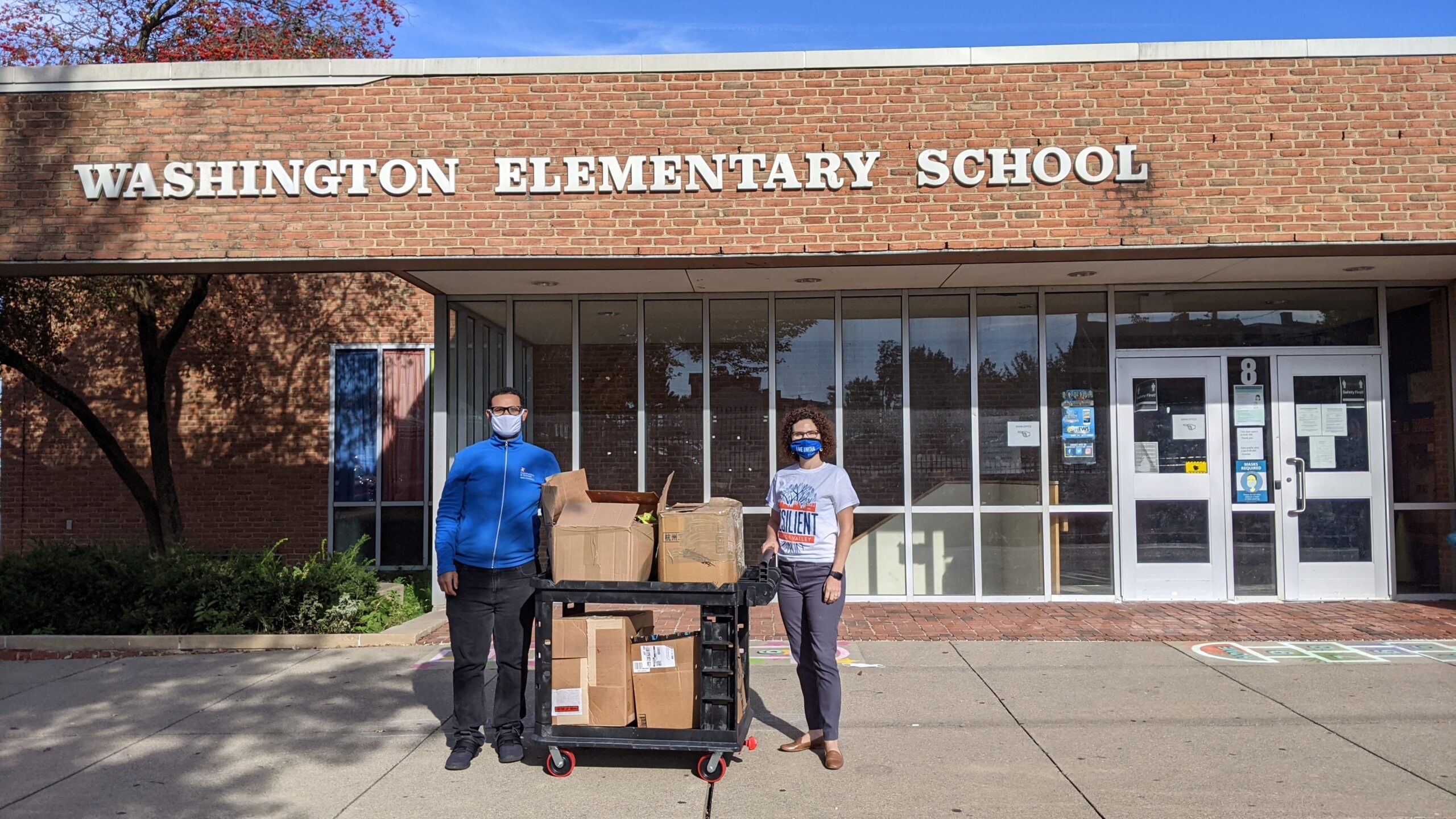 To help students react when they feel upset, stressed, or anxious in the classroom, Resilient Lehigh Valley teamed up with United Way of the Greater Lehigh Valley to distribute calming kits for emotional regulation to students at Union Terrace Elementary School, Washington Elementary School, and Francis D. Raub Middle School. All three schools are Community Schools.
Emotional regulation, also known as the process of modifying one's feelings, is essential for students to understand and practice so they can react appropriately to stressful situations and process them in healthy and productive ways.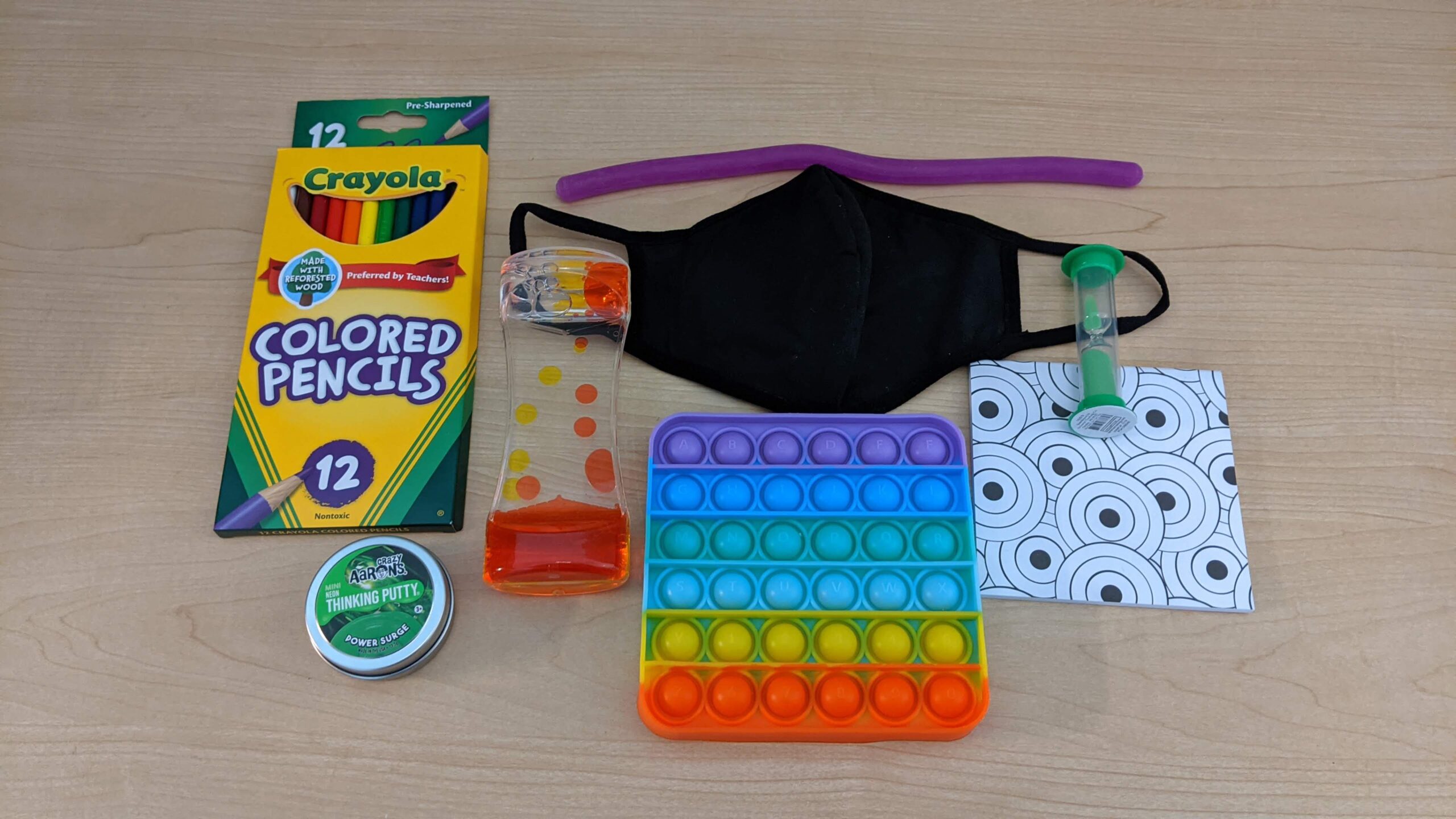 Staff from RLV, Communities In Schools of Eastern Pennsylvania, and St. Luke's University Health Network delivered 2,000 kits loaded with coloring books, colored pencils, stress putty, popper toys, stretchy string, and other tactile items that help calm down the brain and body. Each classroom received posters that will help students determine when to use these regulation items and help school staff encourage students to use them effectively.
In pre-pandemic times, students in a trauma-informed school would have access to a shared peace corner full of mindfulness tools in each classroom. Due to Covid-19 and the risk of spread, the Resilient Lehigh Valley team modified the traditional peace corner concept to individual student regulation kits by taping off areas in the back of the class or hallway. Students are allowed to leave their desks, move to the designated area, use the items in their kits to regulate their emotions, and return to their work focused and thinking critically.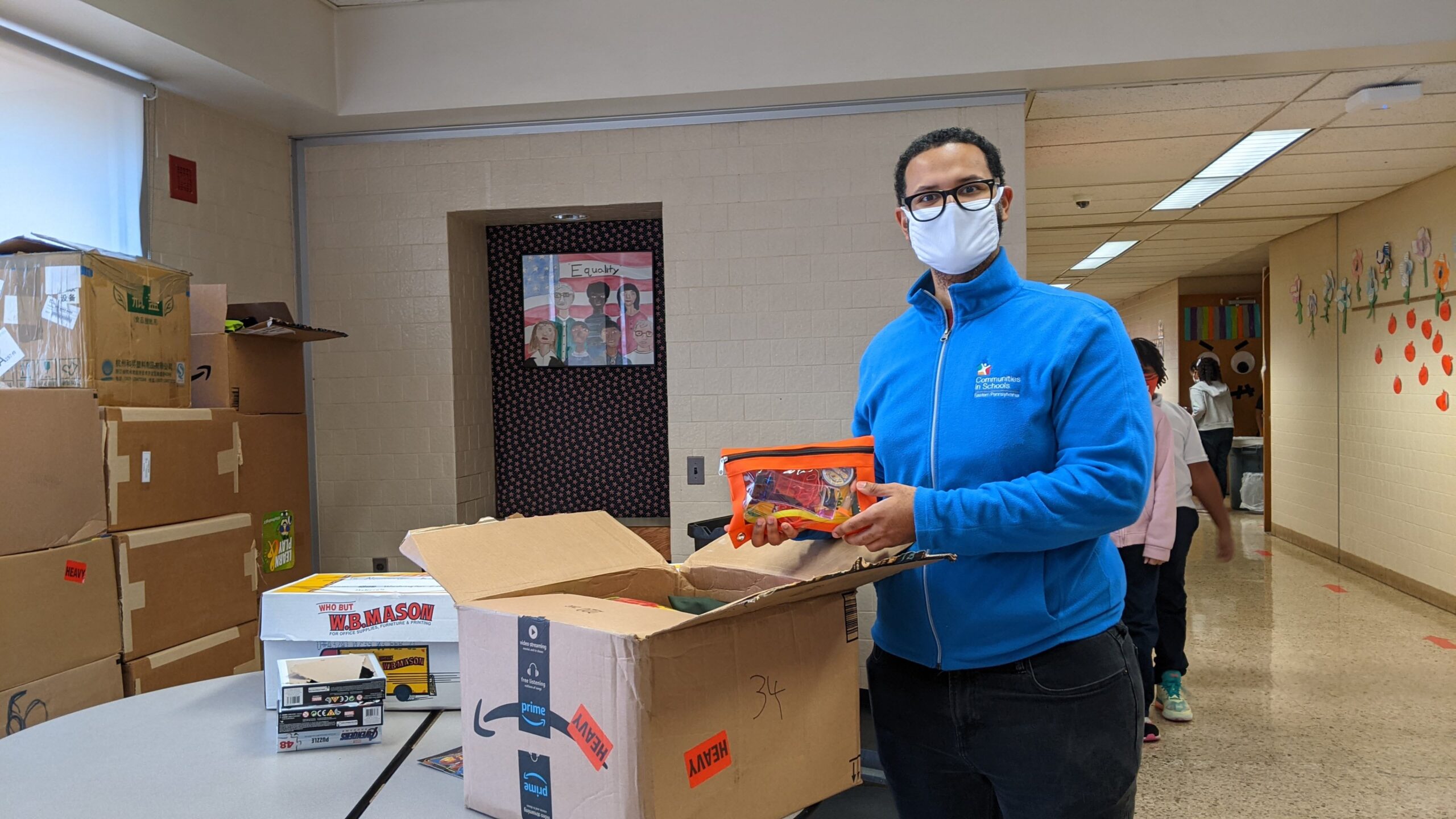 "Managing emotions is critical for academic achievement, school readiness, work success, and mental health.  If students can't express or manage their feelings in healthy ways, those emotions will come out in unhealthy, unproductive, and possibly hurtful ways. In that case, they risk social rejection, office disciplinary actions, suspension, or involvement with the police and criminal justice system," explained Beth Tomlinson, Senior Director of Education with United Way of the Greater Lehigh Valley and co-founder of Resilient Lehigh Valley.
We need to teach our youth how stress affects their brains and behavior and how to respond to their emotions in healthy ways to have a chance at success in school, work, and life.
Last year, United Way of the Greater Lehigh Valley received a $2.5 million Full-Service Community School Grant from the federal Department of Education to promote safe, supportive, and trauma-informed learning environments for youth by implementing a robust community school model in the Allentown School District. Funds from the grant rolled over to 2021 to support the calming kit campaign.