RESOURCES
Webinar: How To Navigate In Times of Stress and Unpredictability
How To Navigate In Times of Stress and Unpredictability
In this webinar, presented by Valley Youth House, learn about Secondary Trauma, what it looks like and how to build your personal resilience. 2020 has been a year of radical change and uncertainty for everyone. It's easy to feel overwhelmed, but when stress gets into toxic levels it can affect our brain and body in traumatic ways. This is especially true for those who work in "helping" professions who may experience secondary trauma.
Watch Webinar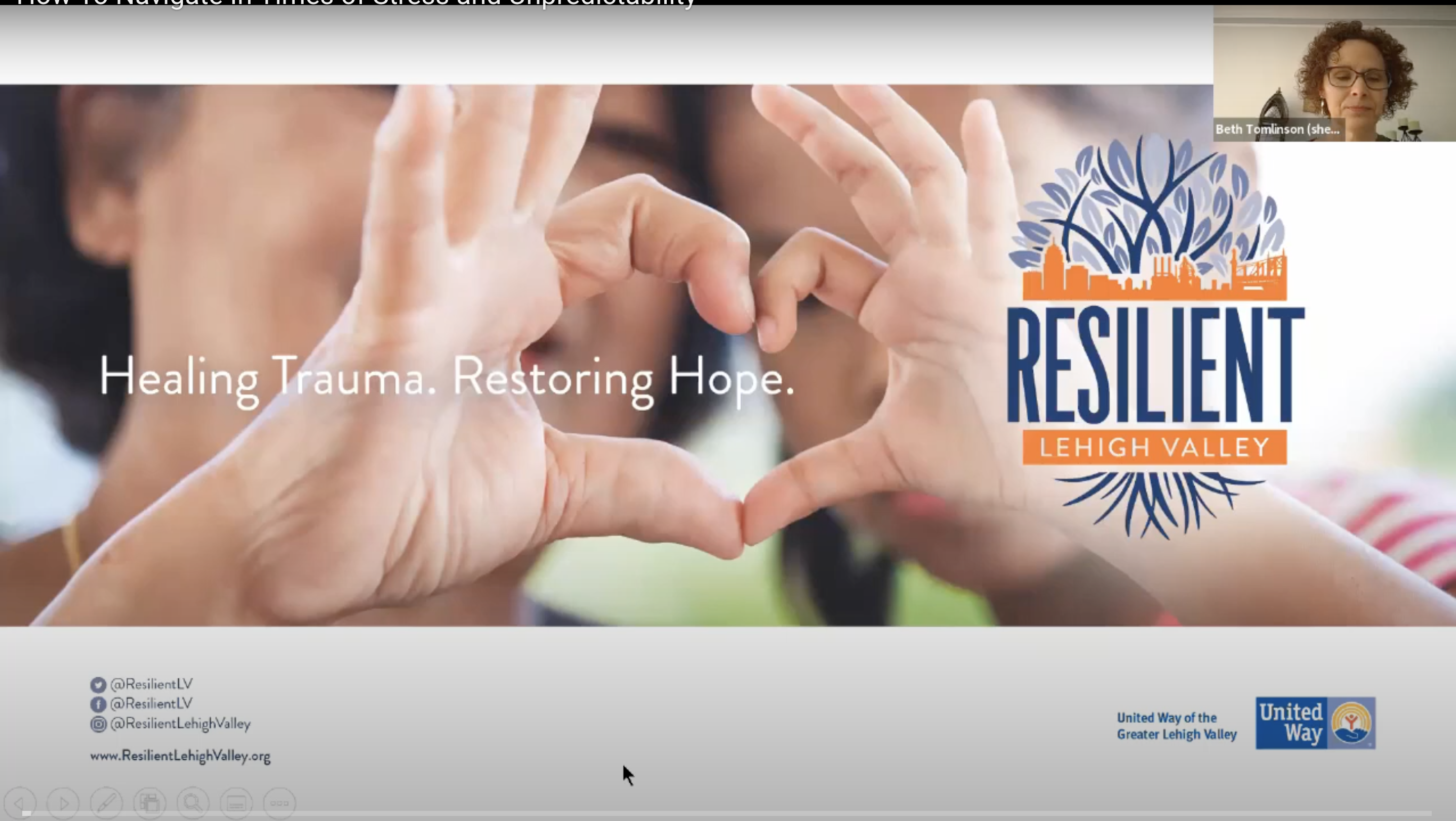 Get Involved
Sign up for our newsletter
Follow us on social media
Join one of our four action teams or the full coalition
Join now
Be a champion for trauma informed care and systems in your own community!