RESOURCES
Trauma-Informed Toolkit: Restorative Justice – Punitive v. Restorative Justice
Trauma-Informed Toolkit: Restorative Justice – Punitive v. Restorative Justice
When discipline is focused on stopping harmful behavior or using restrictive/exclusionary consequences, many students have a hard time growing and learning from the experience. To learn more about implementing these practices into your classroom, click the button below. 
Punitive v. Restorative Justice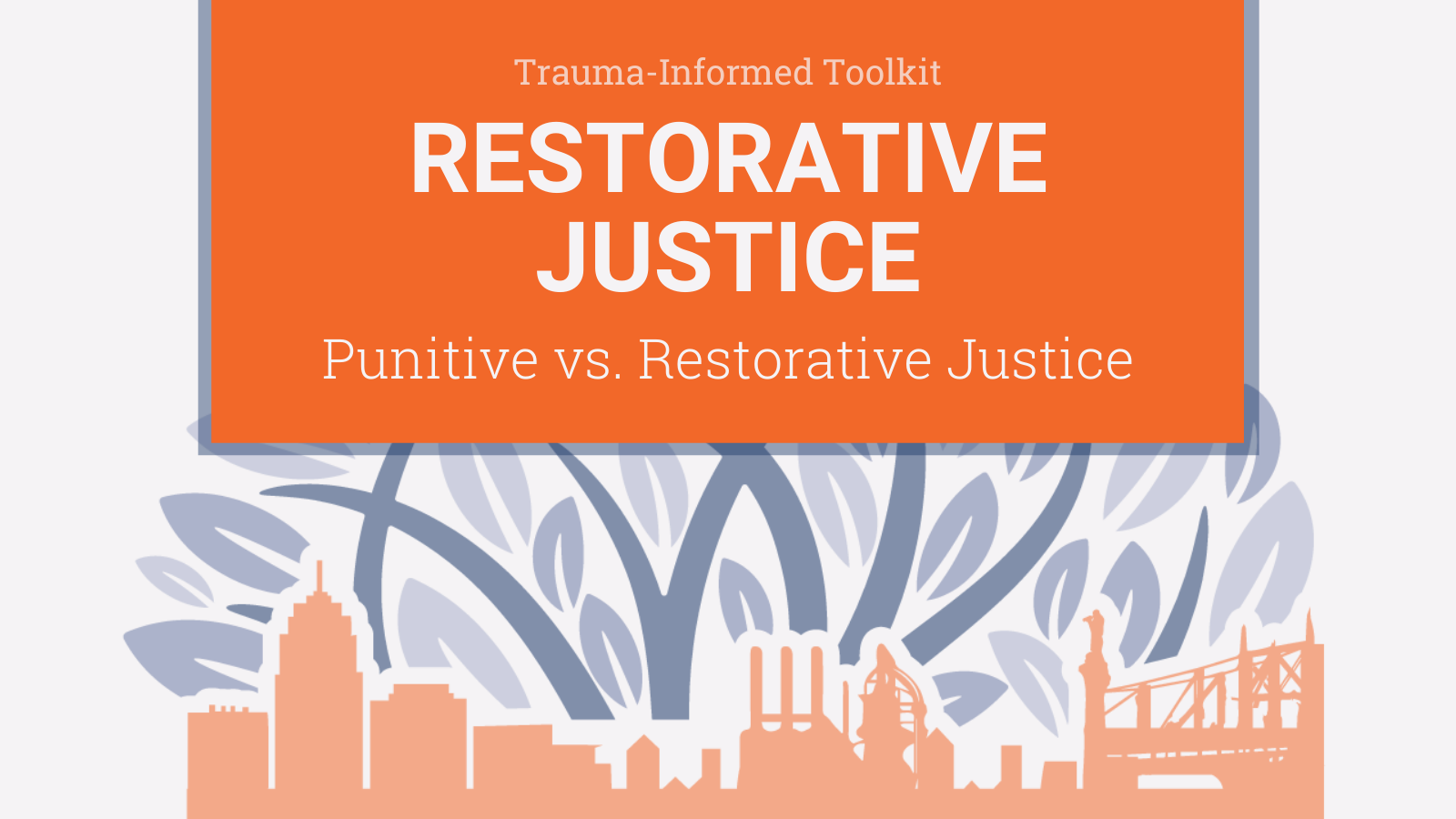 Get Involved
Sign up for our newsletter
Follow us on social media
Join one of our four action teams or the full coalition
Join now
Be a champion for trauma informed care and systems in your own community!