RESOURCES
Trauma-Informed Toolkit: Calming Corner
Trauma-Informed Toolkit: Student Self-Regulation – Calming Corner
While it is important to have a response strategy for student meltdowns, it is equally important to make sure supports are put in place to prevent negative behavior from occurring in the first place. Utilize a classroom calming corner where students can go briefly to get away from a frustrating task or an overstimulating activity. Check out below to learn how to set up your classroom calming corner today!
Calming Corner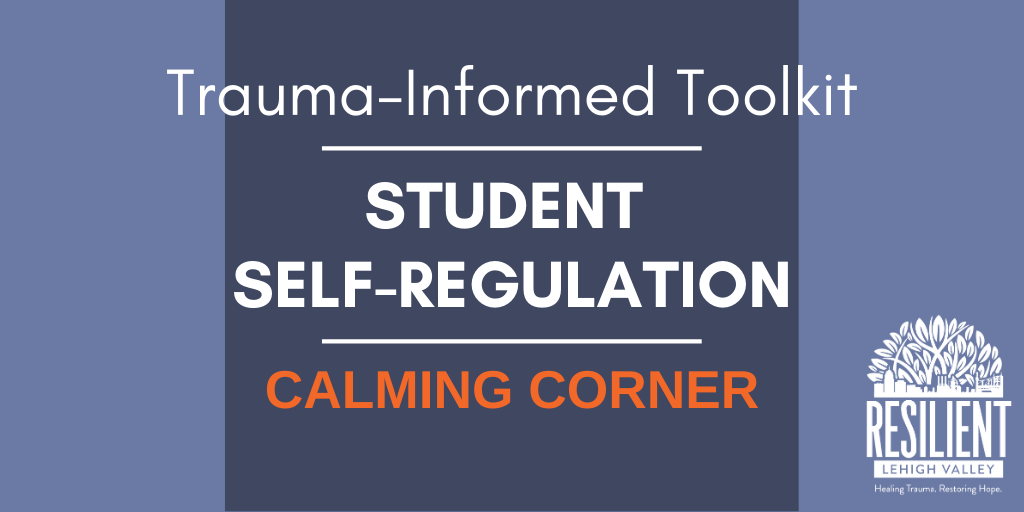 Get Involved
Sign up for our newsletter
Follow us on social media
Join one of our four action teams or the full coalition
Join now
Be a champion for trauma informed care and systems in your own community!