RESOURCES
Safe Supportive Learning Enviroments
Schools play a significant role in supporting the health and well-being of children and youth, including those affected by traumatic experiences. In a trauma-sensitive school, all aspects of the educational environment—from workforce training to engagement with students and families to procedures and policies—are grounded in an understanding of trauma and its impact and are designed to promote resilience for all.
VISIT WEBSITE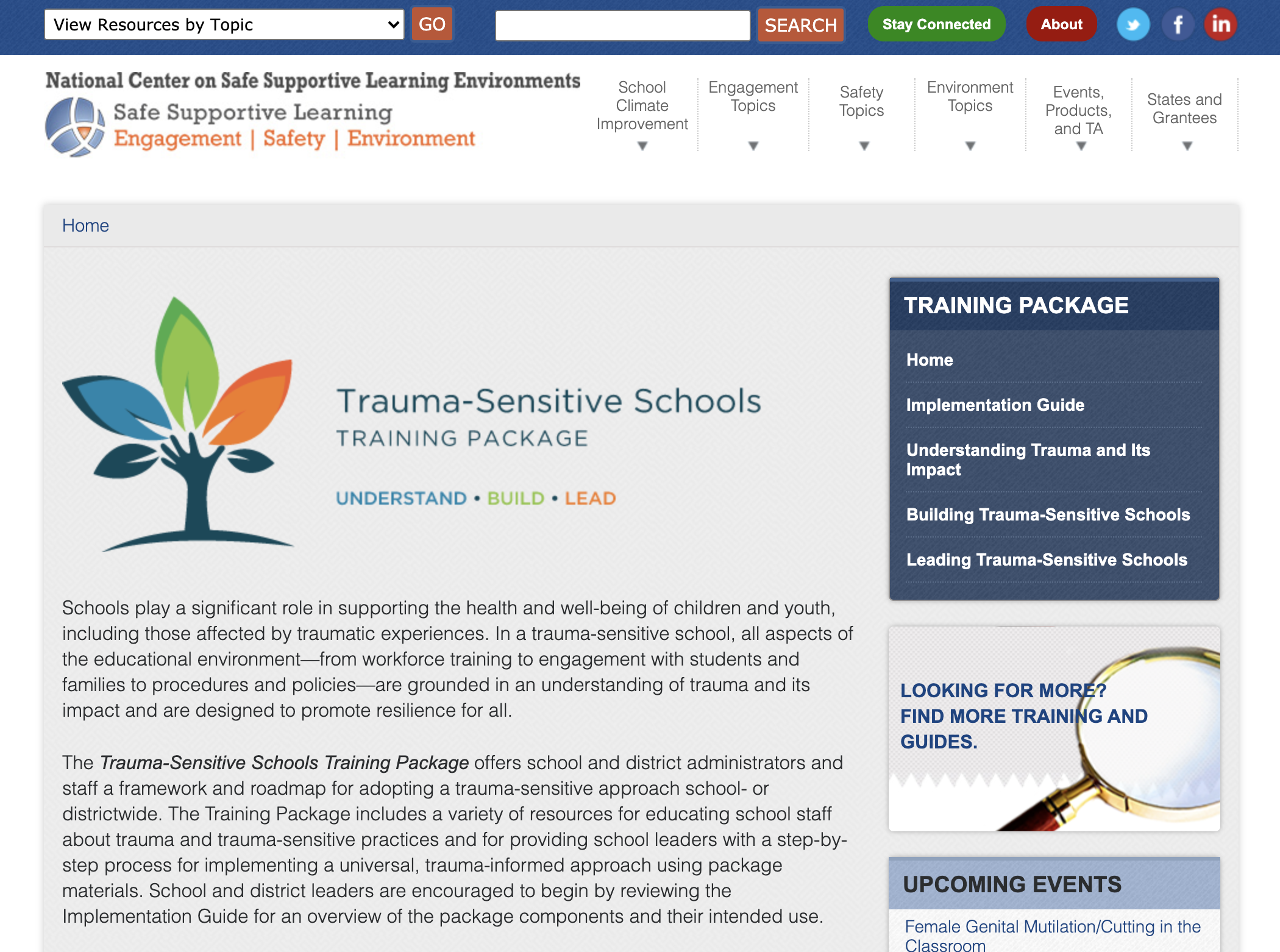 Get Involved
Sign up for our newsletter
Follow us on social media
Join one of our four action teams or the full coalition
Join now
Be a champion for trauma informed care and systems in your own community!