RESOURCES
Handle With Care Teacher Tip Sheet
Handle With Care (HWC) is a program designed to enhance communication between law enforcement and schools regarding children's exposure to traumatic events. Students may exhibit academic, emotional, and/or behavioral problems as a result of the event. HWC is aimed at ensuring that school-aged children who are exposed to trauma receive trauma-sensitive supports in lieu of punishment. The HWC notice indicates the student has experienced an adverse event, it does not indicate a criminal event. It can happen to anyone!
HWC Teacher Tip sheet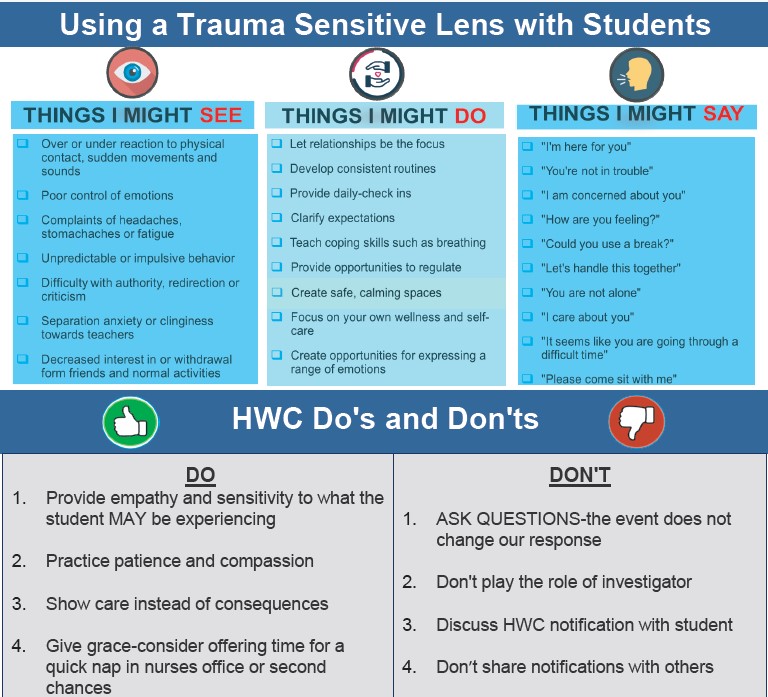 Get Involved
Sign up for our newsletter
Follow us on social media
Join one of our four action teams or the full coalition
Join now
Be a champion for trauma informed care and systems in your own community!