RESOURCES
Educator Office Hours – Early Learning Educators (January)
United Way of the Greater Lehigh Valley, Resilient Lehigh Valley and Pinebrook Family Answers have joined together to offer virtual office hours for regional educators. With the challenge that COVID-19 has presented, teaching has become an even tougher and more complicated job. In this brave and anonymous space, educators discuss the specific challenging behaviors they are seeing and learn tips, tricks, and tools for how to handle them. Click below to view the Office Hour session from January featuring early learning school educators.
Educator Office Hours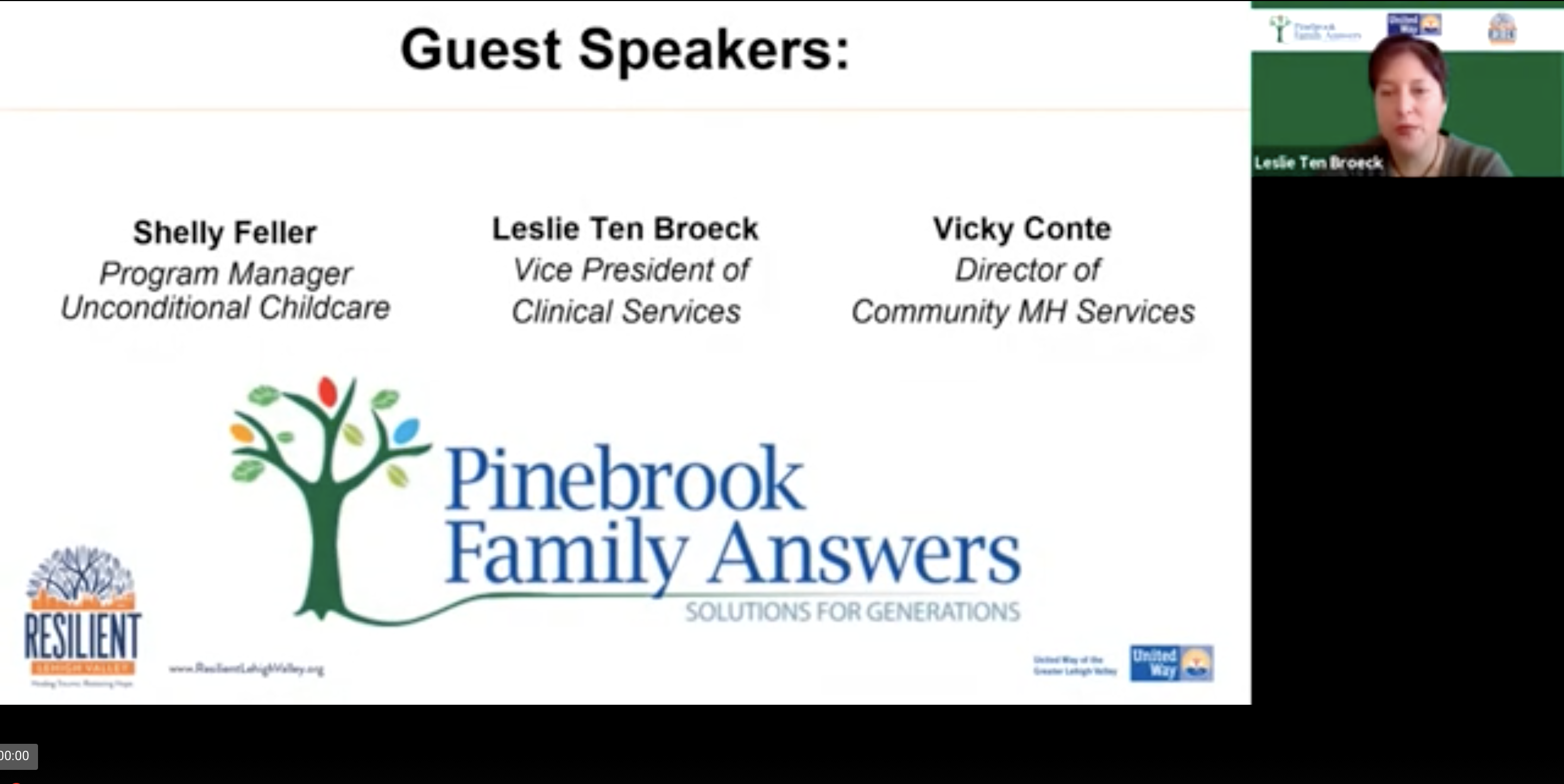 Get Involved
Sign up for our newsletter
Follow us on social media
Join one of our four action teams or the full coalition
Join now
Be a champion for trauma informed care and systems in your own community!