RESOURCES
6 GUIDING PRINCIPLES TO A TRAUMA-INFORMED APPROACH
Adopting a trauma-informed approach is not accomplished through any single particular technique or checklist It requires constant attention, caring awareness, sensitivity, and possibly a cultural change at an organizational level. On-going internal organizational assessment and quali­fy improvement, as well as engagement with community stakeholders, will help to imbed this approach which can be augmented with organi­zational development and practice improvement The training provided by OPHPR and NCTIC was the first step for CDC to view emergency preparedness and response through a trauma-informed lens.
6 Guiding Principles to Trauma-Informed Approach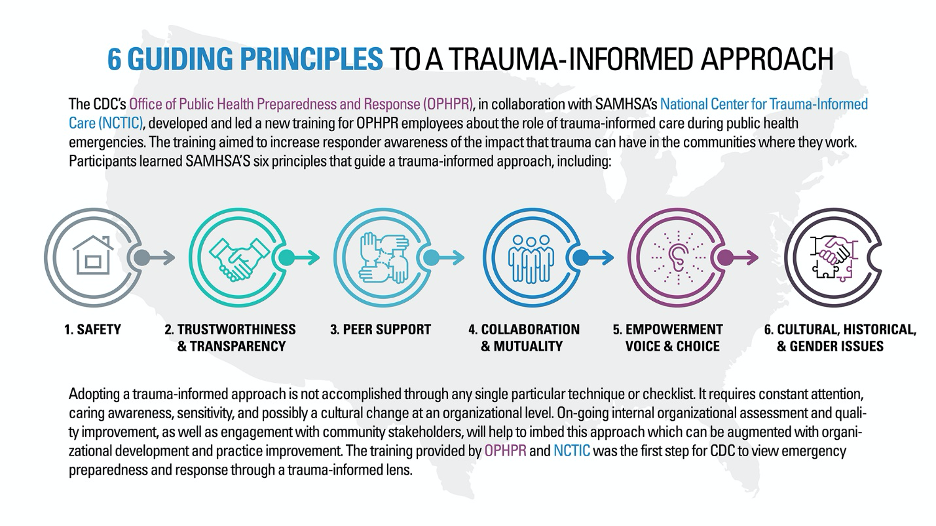 Get Involved
Sign up for our newsletter
Follow us on social media
Join one of our four action teams or the full coalition
Join now
Be a champion for trauma informed care and systems in your own community!