RESOURCES
Trauma Signs and Symptoms
Trauma signs and symptoms in young children can take many forms. Understanding these signs and symptoms as trauma related depends upon sensitive information gathering from the child, family, and Early Head Start and Head Start staff. That said, the signs and symptoms listed below must always be considered in the context of a young child's history, caregiving system, supports, etc. and with recognition that these symptoms could also be symptoms unrelated to trauma.
Trauma Signs and Symptoms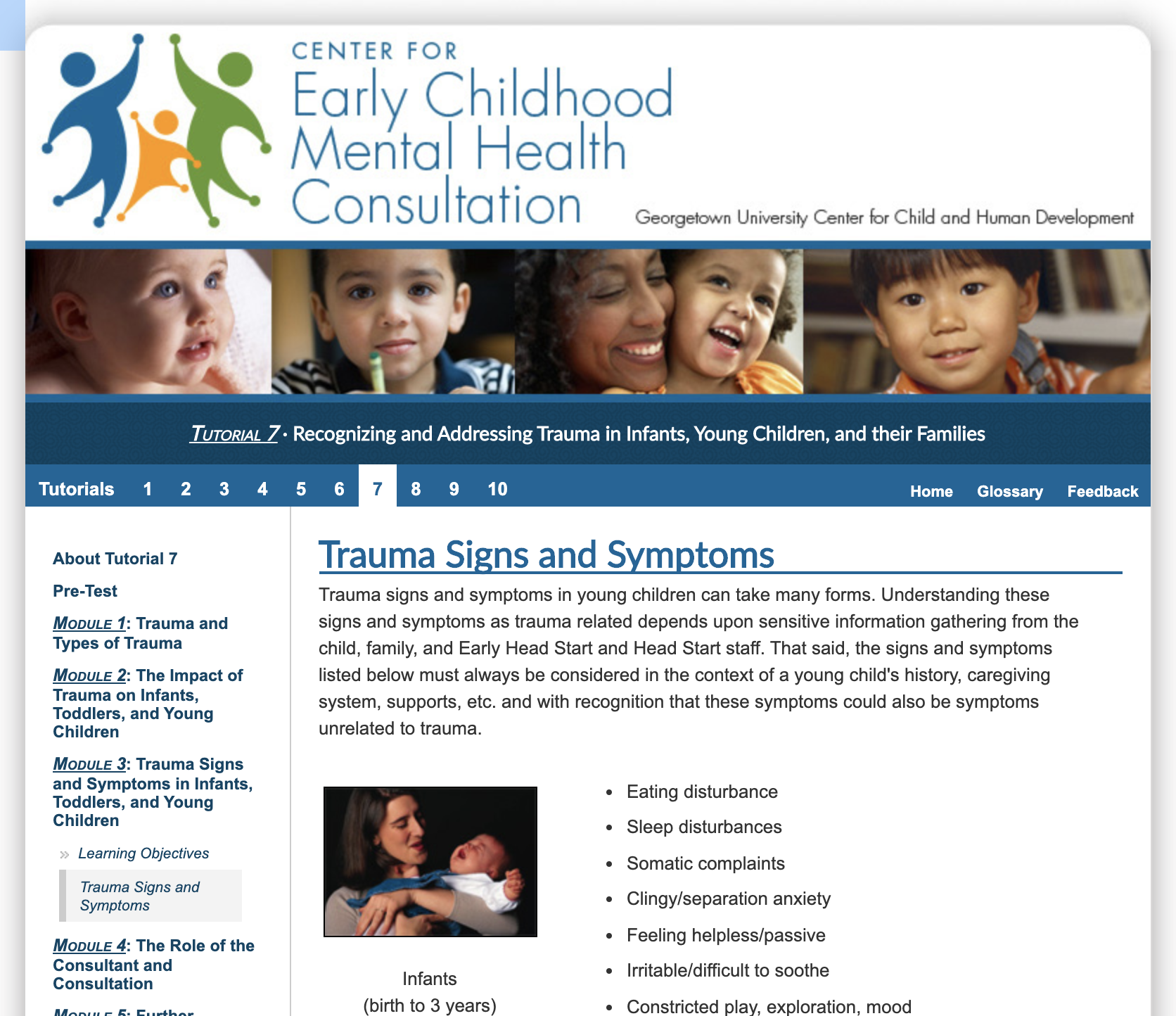 Get Involved
Sign up for our newsletter
Follow us on social media
Join one of our four action teams or the full coalition
Join now
Be a champion for trauma informed care and systems in your own community!