RESOURCES
Trauma-Informed Toolkit: Restorative Practices – Informative Restorative Practices
Trauma-Informed Toolkit: Restorative Practices – Informative Restorative Practices
Informative restorative practices allow educators to influence a positive environment by implementing 'I' statements to communicate feelings and focuses on behavior instead of the individual. Click the button below to learn more about the informative restorative practices that you can implement. 
Informative Restorative Practices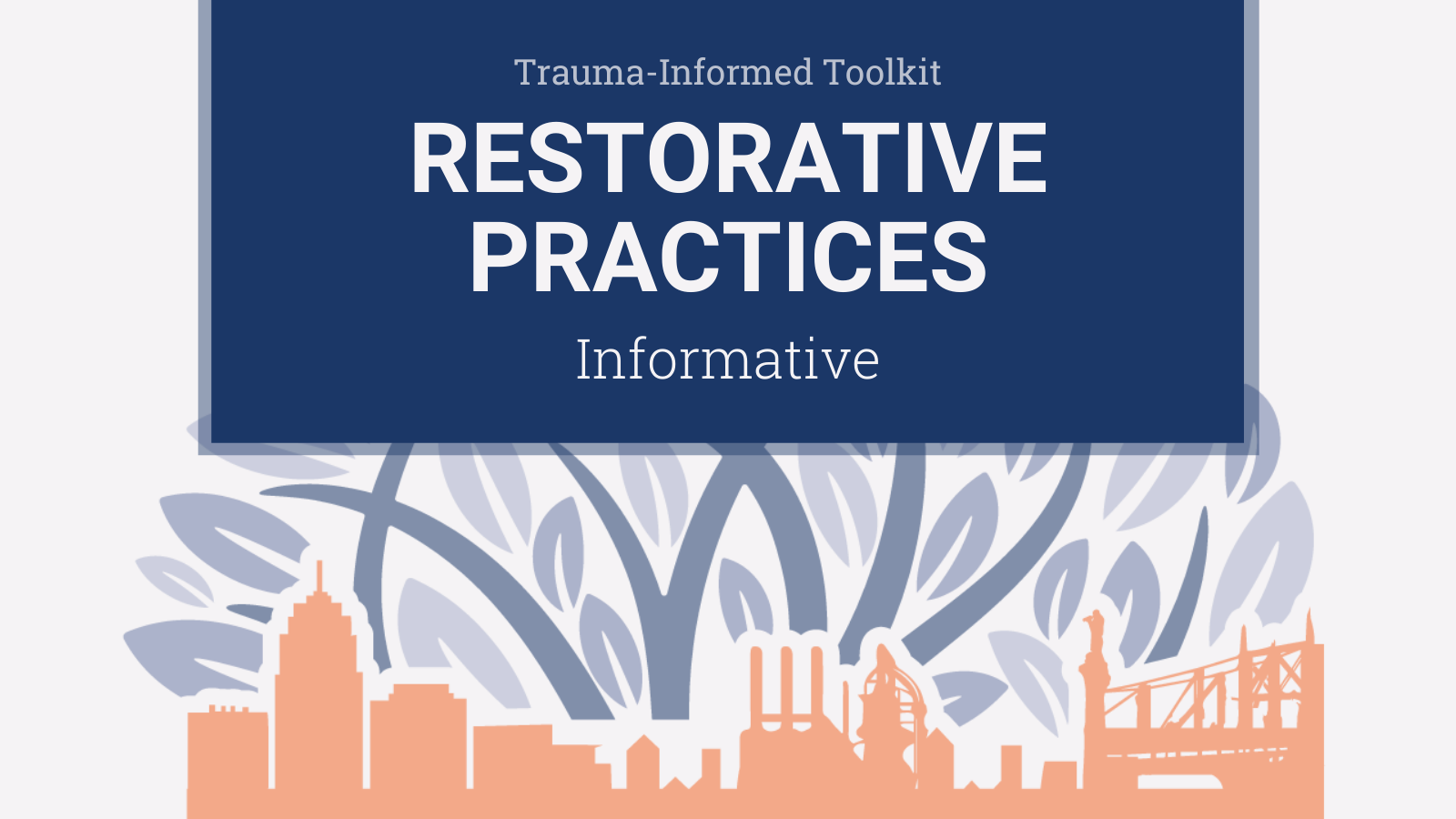 Get Involved
Sign up for our newsletter
Follow us on social media
Join one of our four action teams or the full coalition
Join now
Be a champion for trauma informed care and systems in your own community!