RESOURCES
Trauma-Informed Toolkit: Paying Attention to Positive Events
Trauma-Informed Toolkit: Emotional Regulation – Paying Attention to Positive Events
We tend to give more attention to the bad things in our lives than the good. If we hear ten compliments and a single criticism, we'll most likely only focus on the criticism. If you catch yourself focusing on the negatives, try to stop and refocus on the positive. People feel and do their best when they have at least three times as many positive emotions as negative emotions. Click the button below to find some examples of positive activities you can introduce into your everyday routine: 
Paying Attention To Positive Events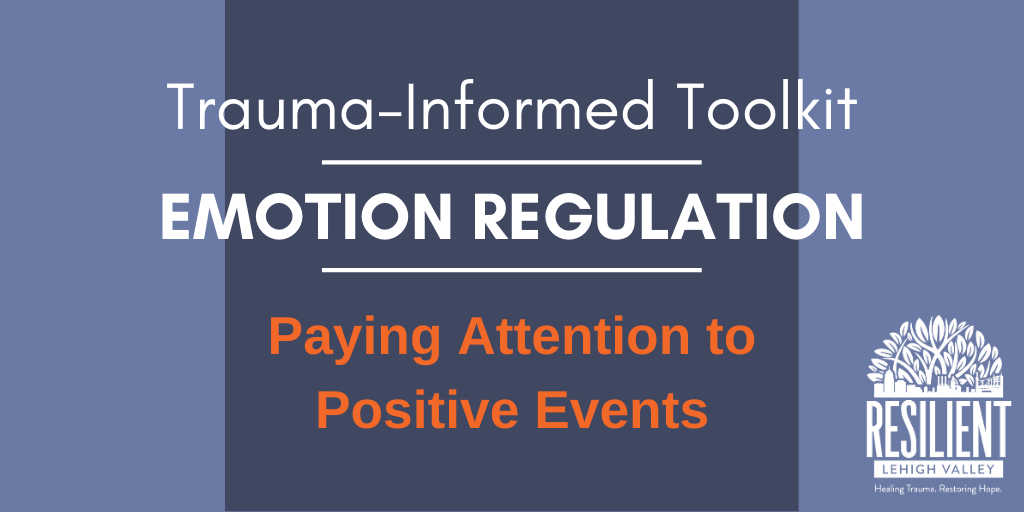 Get Involved
Sign up for our newsletter
Follow us on social media
Join one of our four action teams or the full coalition
Join now
Be a champion for trauma informed care and systems in your own community!