RESOURCES
Trauma-Informed Toolkit: Anger Stop Signs
Trauma-Informed Toolkit: Emotional Regulation – Anger Stop Signs
Anger stop signs are clues that your body uses to let you know your anger is growing. When kids learn to identify their anger warning signs, they learn to intervene before their anger grows out of control. These signs refer to our body's warning signals, such as thoughts, behaviors, and physical symptoms. These clues start to appear while your anger is still small. Everyone has their own anger stop signs. Use mindfulness skills to determine what yours are so you can spot them in the future and learn to manage your anger. For resources on bringing mindfulness into your day and building your trauma-informed toolbox, visit below. 
Anger Stop Signs Worksheet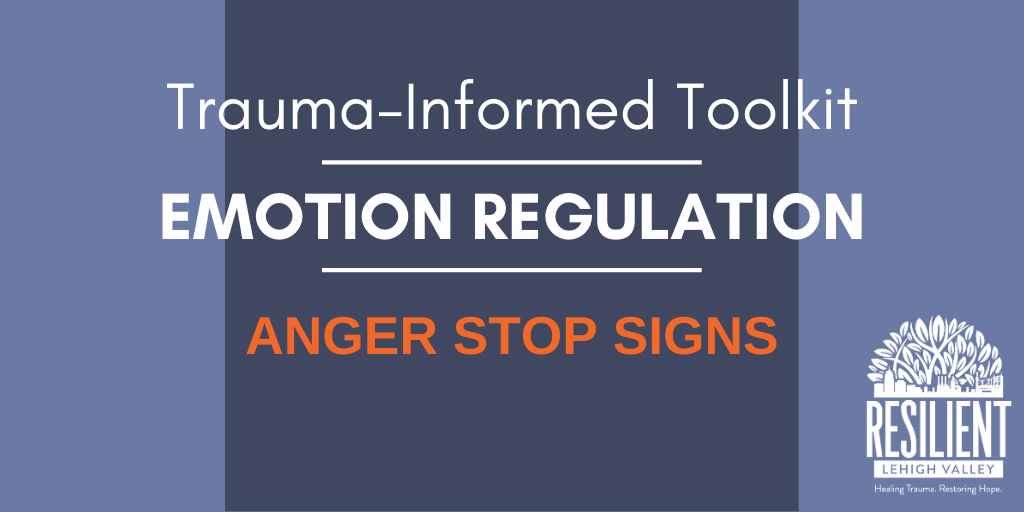 Get Involved
Sign up for our newsletter
Follow us on social media
Join one of our four action teams or the full coalition
Join now
Be a champion for trauma informed care and systems in your own community!